Welcome to Teaching4Change! TCNJ students and professors have collaborated together to examine social justice in our communities and schools. This website may be used as a resource for social justice literature as well as evaluated lesson plans. We hope you will find this site useful and will help contribute to its resources.
Editorial Board: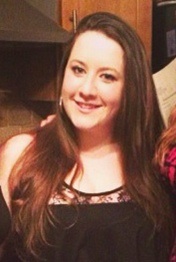 Name: Jennifer Lambert
Major: Elementary Education & Mathematics
Hometown: Clark, NJ
I wanted to be about of the Urban Education program because I thought it would be a great opportunity to receive my master's degree and also became interested in getting certified in ESL since there are so many students nowadays that come into the classroom with English as not their first language.

Name: Erica Rolek
Major: Elementary Urban Education & iSTEM
Hometown: Bayonne, NJ
I chose to major in Urban Education, not only because it is an extremely convenient and efficient 5 year Master's program with an ESL certification, but because it focuses on the demographic I would ideally like to reach. Being from a more urban area, I have always felt a connection with the kids from these environments. I feel as though I am able to make a bigger, more meaningful impact on the lives of students in urban areas than if I were to teach anywhere else. I am excited to student teach and to see where I am this time next year!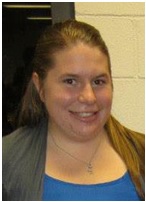 Name: Jessica Didyoung
Major: Urban Education and iSTEM
Hometown: Rahway, NJ
I chose to be Urban Education because it was a great opportunity to earn my Master's Degree as well as get the ESL certification. Many students in the urban districts are struggling not only in school but with rough home lives and I want to help make a difference in their lives.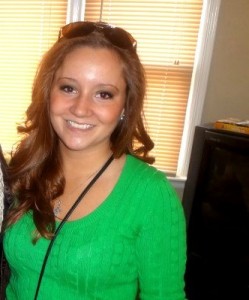 Name: Desirée Ganz
Major: Urban Education and Vocal Music
Hometown: Hardyston NJ
I first chose to join the Urban Education program because it gave me a great opportunity to take more Spanish classes.  After substitute teaching in the Trenton school district, I simply reaffirmed my choice by realizing the great need that urban districts and their students have for teachers.  I hope to be able to make a difference in student's lives and to give them the methods to find their own path to success.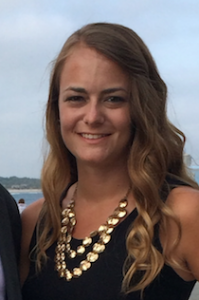 Name:  Daria Wells
Major: Elementary Urban Education & iSTEM
Hometown: West Milford, NJ
I chose the Urban Education program for the opportunity to make a difference.  I am very fortunate to have received a good education from preschool to college and want to help students receive that same quality of instruction.  Education is such a dominating factor in success and all students should have equal access to it.  The Master's Degree is also a nice perk!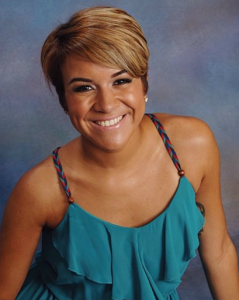 Name: Amanda Lynn Torres
Major: Elementary Urban Education & Women and Gender Studies
Hometown: Paterson, New Jersey
Why do I love Urban Education? Our program gives us the necessary tools to open countless doors and provide possibilities for children who come from communities where opportunities may be limited.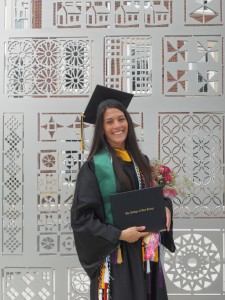 Name: Erica Paolucci
Major: Urban Elementary Education & iSTEM
Hometown: Audubon, NJ
Coming from a small, suburban town, I was never exposed to an urban educational setting. When I finally was exposed to this setting during my freshman year of college, I knew I wanted to make a difference in the lives of these students. I want to show these students why their education is so important and motivate them every day to reach their goals and some day become the next doctors, teachers, engineers, and leaders in our country.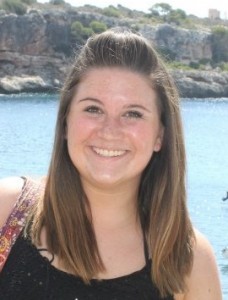 Name: Megan Steinberg
Major: Urban Elementary Education & iSTEM
Hometown: Toms River, NJ
I chose Urban Education because not only is it a fantastic opportunity to get my Masters in only 5 years and a certification in ESL, but with this major I feel I can enter the teaching profession and be ready and excited to go to a school district in desperate need of qualified teachers. I feel the Urban program has prepared me to enter a lifetime of teaching where I know I will be able to help make a difference and love what I do.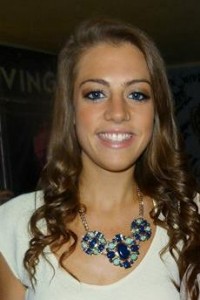 Name: Maria Zullo
Major: Elementary Urban Education & Spanish
Hometown: Metuchen, NJ
An Urban Education is the opposite of what I experienced as student growing up in a two square mile suburb. Because I was so fortunate to be given a quality education, I would like to give the same opportunity to those students who are least likely to receive one. I believe this Master's program will prepare to make a difference in the world of education while also allowing me to pursue my love of languages. I look forward to what the teaching world holds for me!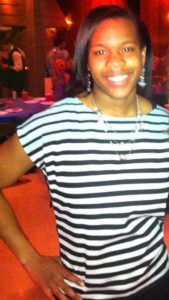 Name: Erica S. Roberts
Major: Urban Education – English
Hometown: Newark, NJ
I chose the Urban Education program because it has always been a dream of mine to teach in the inner city, particularly in my hometown.  Not only did the program present me with a great opportunity to receive my Master's degree and an ESL certification in five short years, it also presented me with the knowledge and skills I need to help make a difference and open the doors of opportunity for students with the greatest need. I want to change lives and give all of my future students the teacher and education they deserve. 🙂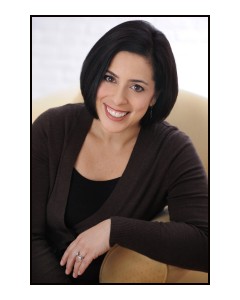 Dr.Tabitha Dell'Angelo is an Assistant Professor and Coordinator of the Urban Education Master's Program at The College of New Jersey. Her research interests include social justice in education, cultural identity development, stress tolerance and coping strategies for teachers. She is interested in using improvisational acting techniques to support teacher development. And, she is a licensed Yoga4Classrooms instructor and uses yoga with children to help support self-regulation and learning readiness. She holds a Ph.D. in Interdisciplinary Studies in Human Development from the University of Pennsylvania and teaches courses in Child and Adolescent Development, Urban Education, Cultural Foundations, and Teacher Research.
Past Editors
2013-2014: Robyn Beekman, Loribel Mulero, Stephanie Ramos, Carolyn Remde, Stephanie Pisabaj
2012-2013: Kelsey Martin, Susan Kelly, Karyn Unger